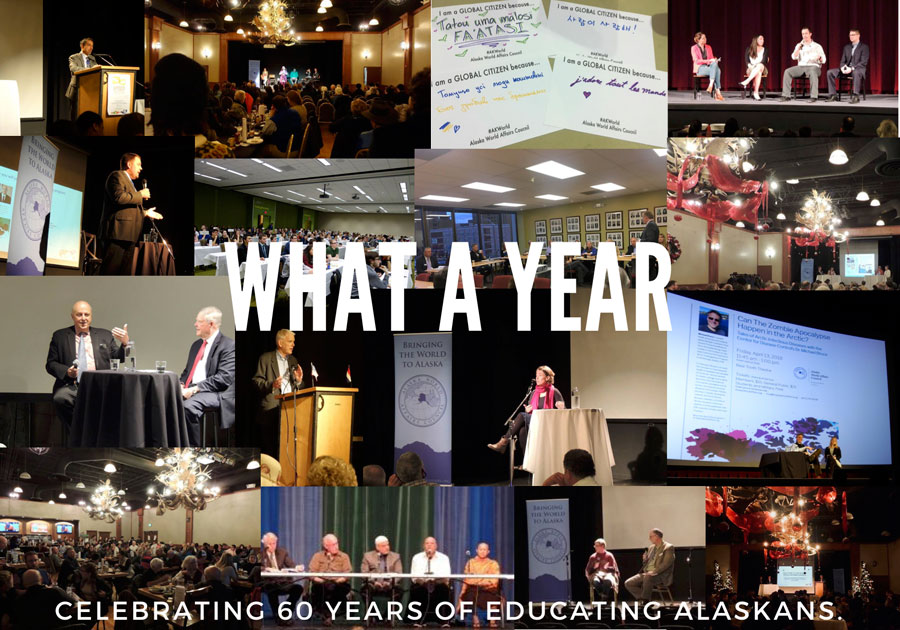 The 2017-2018 year was spectacular, see below for some highlights and click the link for the full details.
We hosted 41 public engagements including: 6 evening and 13 lunch programs, 2 fundraiser events, 10 member-exclusive events, 8 in-school visits, Academic WorldQuest, and Speed Mentoring (the first-ever of its kind!).
Programming directly engaged 3,300 Alaskans with tens of thousands more reached via Alaska Public Media podcasts and KSKA broadcasts.
Our social media pages on Facebook, Twitter, and Instagram reach almost 5,000 people!
Download a PDF version of our annual reports below: