JOIN THE CONVERSATION. ENGAGE THE WORLD
10/25/2018


6:30 pm - 9:30 pm
49th State Brewing Company

10/26/2018


12:00 pm - 1:00 pm
49th State Brewing Company

11/02/2018


12:00 pm - 1:00 pm
49th State Brewing Company

What is the Alaska World Affairs Council?
The Alaska World Affairs Council is a focused educational organization dedicated to stimulating interest in world affairs and inspiring its members to be involved in world events. The council was founded in 1958 by the late Evangeline Atwood with the conviction that better community education in world affairs is necessary for sound democratic citizenship.
Find out More
Like us on Facebook
The Alaska World Affairs Council is a 501 (c) 3 non-profit, non-partisan organization which is membership-based and is one of approximately 90 members of the World Affairs Councils of America in Washington, DC.
Alaska World Affairs Council
Friday, October 12th, 2018 at 5:54pm
Cyber-weapons and cyber-crime are biggest threats for FBI
Cyber weapons and sophisticated hacking are more of a threat to the United States than ever before. The U.S. is battling an array of cyber threats from hostile governments to extremist groups, according to the Department of Homeland Security.  
Follow us on Twitter
Friday, September 7th, 2018 at 11:03am
Thank you Ken Ballen for speaking to us on "Terrorists in Love: True Life Stories of Islamic Radicals." Your presentation was phenomenal! https://t.co/KPXOvz8YmA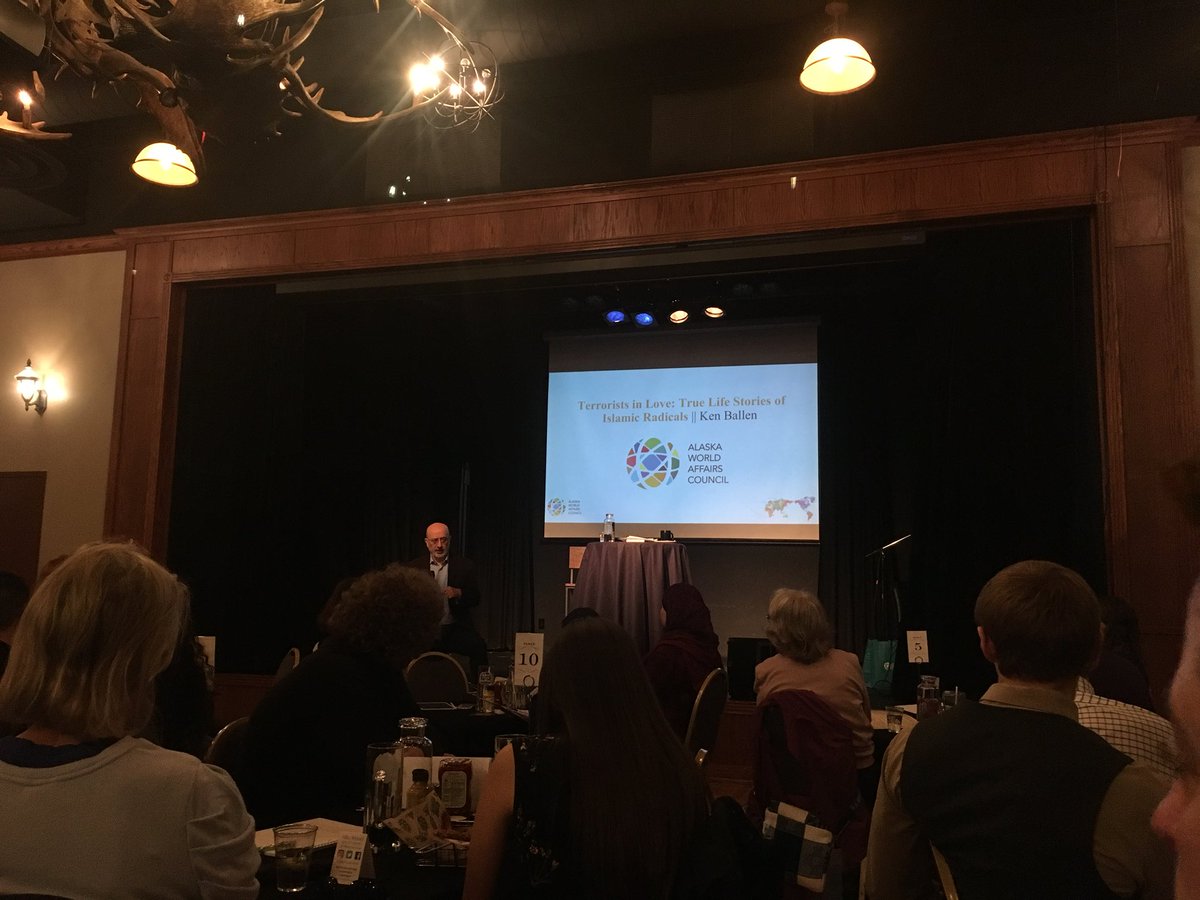 Friday, September 7th, 2018 at 8:14am
"Terrorists in Love, True Life Stories of Islamic Radicals" with Ken Ballen, today, 11:30 @49thStateBrew we hope to see you there! https://t.co/ciXjjTrnaS