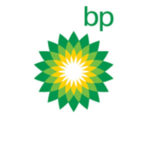 Thanks to a generous sponsorship from BP, individual students can attend Alaska World Affairs luncheon programs for free, gaining exposure to speakers addressing a variety of important subjects. Please be sure to RSVP to rsvp@alaskaworldaffairs.org  or (907) 276-8038 or use the event registration form.

High school teachers that would like to bring a class or student group to an Alaska World Affairs Council luncheon program should contact us about accommodating your group. rsvp@alaskaworldaffairs.org  or (907) 276-8038.
Available Student Opportunities:
K-12 Student qualify for FREE membership with AKWorld including discounted admission for evening programs and publication discounts. Contact us to join as a K-12 student!
Regular luncheon programs with fascinating speakers
Internship through ASD Gifted Mentorship program
Flexible and meaningful volunteer opportunities
Guest Speaker school visits
Guest Speaker School Visits
Guests of the Council often participate in visits to local high schools to speak to students. The Alaska World Affairs Council brings world-class speakers to speak to Anchorage high school students at no cost to the schools. Guests usually construct a presentation unique to students, highlighting not only their topic, but also their life experience and words of wisdom. This is a great opportunity for students to hear from a variety of experts without leaving their schools.
Volunteering, Internships and Job Opportunities
The Alaska World Affairs Council is committed to supporting, inspiring, educating and mentoring students in every way possible. The Alaska World Affairs Council is proud to have received a 2007 Outstanding Partnership Award of Excellence for our school/business partnership with the Anchorage School District. To learn about volunteering, click here. For more information about possible opportunities for internships, please contact us.
Become a Member Now