In the spring of 2016, the Alaska World Affairs Council launched a new interactive evening series, "One-to-One," spotlighting the perspectives of military and civilian guest speakers on global subjects that matter. The One-to-One series purposefully aims to have a balanced participation of military and civilian community members for relationship building. As such, attendance at all One-to-One programs is set at a ratio of one-for-one: one military individual per one civilian individual. The first One-to-One program focused on Russia featuring the expertise of Lieutenant General Russell Handy and David Ramseur with the moderation skills of General Joseph Ralston (USAF, Retired).
This series is made possible thanks to the support and guidance of the AKWorld Military Committee led by Ellie Rubenstein and JoAnn Handy with participation from representatives of the AKWorld Board of Directors, USO Alaska, and members of the armed forces.
To get involved, contact Military Outreach Committee Chair, Ellie Rubenstein, and AKWorld Deputy Director, Alyssa Bish.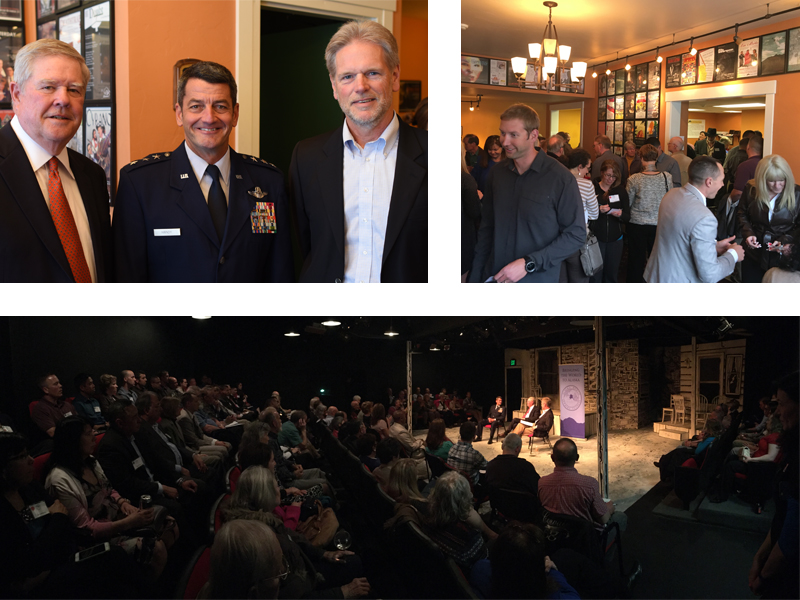 For more information about upcoming One-to-One events, visit our events page.