BRINGING THE WORLD TO ALASKA
02/28/2018


10:00 am - 1:30 pm
Anchorage School District Education Center

03/22/2018


6:00 pm - 7:30 pm
49th State Brewing Company

03/30/2018


12:00 pm - 1:00 pm
49th State Brewing Company

What is the Alaska World Affairs Council?
The Alaska World Affairs Council is a focused educational organization dedicated to stimulating interest in world affairs and inspiring its members to be involved in world events. The council was founded in 1958 by the late Evangeline Atwood with the conviction that better community education in world affairs is necessary for sound democratic citizenship.
Find out More
Like us on Facebook
The Alaska World Affairs Council is a 501 (c) 3 non-profit, non-partisan organization which is membership-based and is one of approximately 90 members of the World Affairs Councils of America in Washington, DC.
Alaska World Affairs Council
Thursday, February 22nd, 2018 at 8:30am
WorldNarratives: Foreign Faux Pas
Have you had one of those "oh no" moments while traveling abroad that made you realize the culture you were experiencing was a little different from home? Are you a transplant to Alaska who has experience culture shock adjusting to Alaskan norms? Have you traveled abroad and gleefully immersed yours...
Follow us on Twitter
Thursday, February 8th, 2018 at 7:54am
Tonight is the night! Which team will take home the trophy and earn a trip to D.C.? #WorldQuest #EngageTheWorld https://t.co/wEPry3xRjW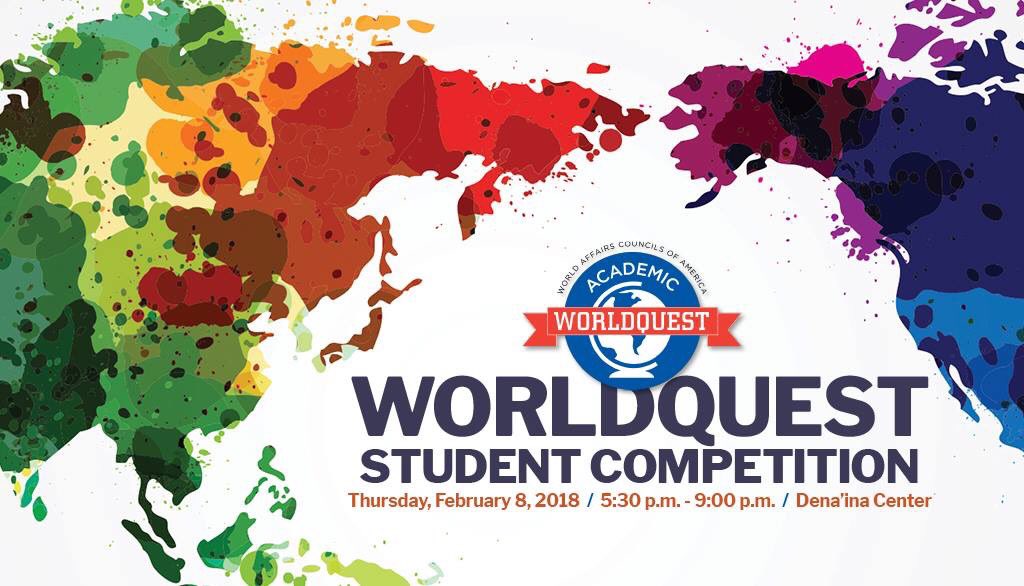 Monday, February 5th, 2018 at 9:35am
We only have a few tickets left! Register online for this amazing event with @tparsi on Friday, 12:00, @49thStateBrew
Join us! #Iran #Trump https://t.co/xiHZQU6YMM