BRINGING THE WORLD TO ALASKA
02/18/2016


4:30 pm - 6:15 pm
Cyrano's Theatre Company

02/26/2016


12:00 pm - 1:00 pm
Anchorage Hilton

03/09/2016


5:30 pm - 7:00 pm
Cyrano's Theatre Company

What is the Alaska World Affairs Council?
The Alaska World Affairs Council is a focused educational organization dedicated to stimulating interest in world affairs and inspiring its members to be involved in world events. The council was founded in 1958 by the late Evangeline Atwood with the conviction that better community education in world affairs is necessary for sound democratic citizenship.
Find out More
Like us on Facebook
Alaska World Affairs Council
Friday, February 5th, 2016 at 2:26pm
Institute of the North
This provides a great summary of achievements under the Arctic Council, as it celebrates its 20th anniversary.
View on Facebook
Follow us on Twitter
Saturday, February 6th, 2016 at 9:42pm
Congrats West High School #2 on your #AKWorldQuest2016 win tonight! Nationals in April! @ASD_Info @WACAmerica https://t.co/823a5uO1SH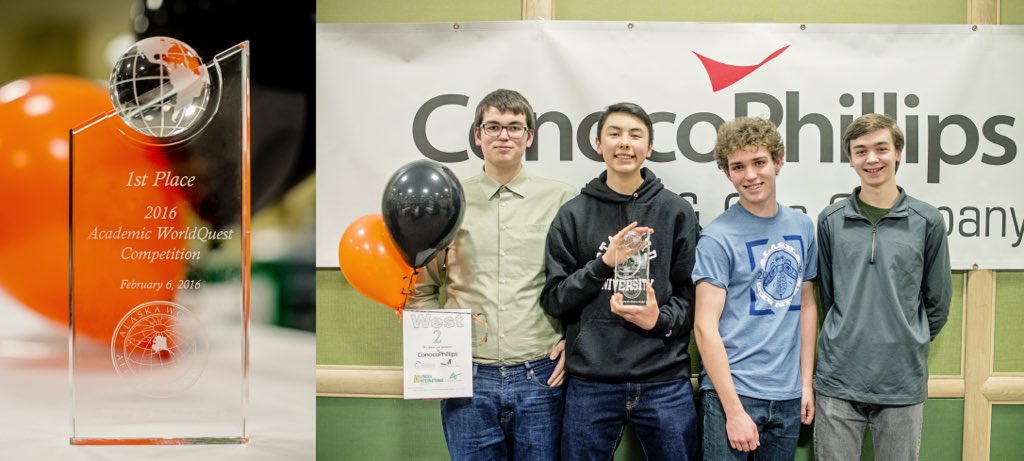 Friday, February 5th, 2016 at 11:54am
Feb 26: Join us for a luncheon on Turkey & the Middle East w/ Dr. @SinanCiddi at the Hilton https://t.co/oiqSNeRl1D https://t.co/wUSFhZ0YXN

Friday, January 29th, 2016 at 11:19am
Join us Feb 18 4:30pm for How I Ended Up Working Ebola: The Journeys of Two Alaskan Doctors https://t.co/xPgQvT7ApT https://t.co/kEQEHKLgTC